I was raised with the motto: "We'll be fine as long as we have each other and our snacks". Yes, I have high cholesterol, but that won't stop me from making my life more delicious! I'm going to blame this all on my DNA. I simply can't stop my cheese and cracker cravings because my body requires them to stay alive. To think, there are people who HATE CHEESE. These folks probably eat boring, nutritious things like apples. I can't change my addiction. Frankly, it's an illness.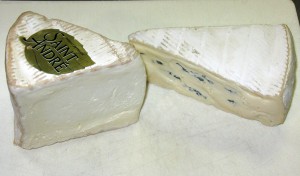 Gather around in a circle, pour a glass of wine and I'll confess. I've spoiled my appetite … skipped dinner and grazed on a triple cream wedge of brie. It's true that I've left cheese unrefrigerated overnight and decided it would be just fine to eat the next day. I've overdosed on free cheese samples at the grocery store.
Big surprise, I've  dropped cheese on the dirty kitchen floor and honored the five second rule. I've loved cheese that's beneath me…like a tub of Merkts. And yes, I feel dirty, but it feels good to finally come clean.
I'll blame my Grandpa because he influenced my snack habit. He probably should have served time for contributing to the delinquency of a minor. As a kid, I spent a lot of Friday nights at my  grandparents house. My parents were busy smoking pot and making macramé curtains (I'M KIDDING MOM AND DAD, "PIPE" DOWN). Anyhow, I have very fond memories of my slumber parties. First off, Gramps and I would boogie on over to McDonald's where we would order food, "to travel."
"SHHH, don't tell Grandma," he would say as he pulled an extra bag of  fries from the bag to snack on during the two block drive home. I thought this was super cool. What kid doesn't want to live on french fries?
Later, we would watch old westerns or Lassie or The Carol Burnett Show. My Grandparents lived in a cozy house in Glynn Ellyn, Il. The TV room had a built-in bed with cedar drawers that were filled with hand knit blankets. I would build myself a fort in this bed and Grandpa would sit next to me smoking cigars and drinking beer. A TV tray was in front of his lap. He drank beer out of a short glass and would fill a shot glass up with beer, topped by a sprinkle of salt. That was my little cocktail. We would eat cheese from Wisconsin and later, he would make a frozen pizza. Talk about perfect! I never wanted to grow up.
In life, we associate things with positive or negative experience. I will never drink gin because it just took one gin-hangover to realize that's not my cocktail. I can't even smell gin without feeling dizzy. Cheese will always feel and taste like love, a little vacation, and just yummy.
The proper way to eat Époisses at a party:
Here are some of my favorites…try looking at TJ's or WF: